Merengues and Pickles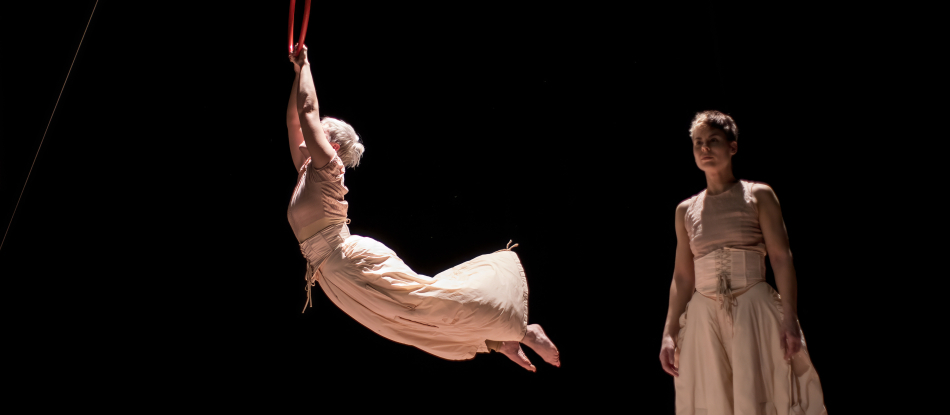 "contemporary circus elegy about sweet meringue, as well sonnet about pickle"
Put the women on top of the world!
And let's hope, they will look good enough.
Two women during bathroom monologues.
Two women seeking for balance between flesh and self worth.
Two women unstoppable changing their form.
The rest is just a sour taste in their mouth.
The performance Merengues and Pickles lies on the edge of a contemporary circus and a physical theater. Live music is created by performer Vi Huyen Tran.